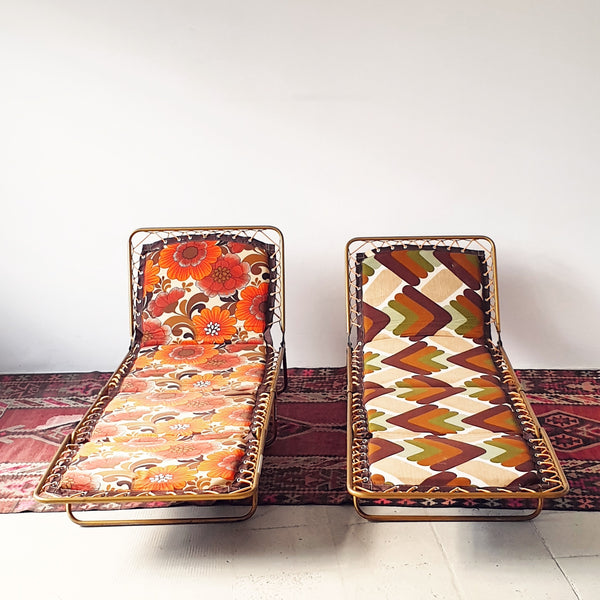 § 70s Camping Lounge Chairs
Groovy 70s camping lounge chairs in cool mod patterns. Foldable. Good condition, 2 repair patches on the orange one. Sold separately. 
Due to the shop being closed we are making products from our Instagram and Facebook available for direct purchase. This means we don't have full photos and details available for these products. However all products purchased online are fully returnable if not matching expectations. 
Pick ups and delivery by appointment (expect 1-2 weeks wait). We will gladly hold your item until the shop reopens.