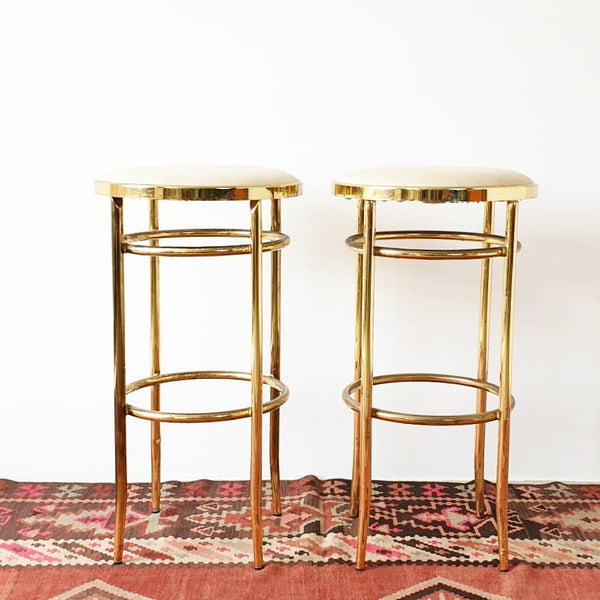 §Pair of vintage high stools
Pair of golden high stools (70s/80s), upholstered in cream fabric. Tarnish and patina on the legs (character!), a few small stains and marks on the seats. Ok to leave seats as is, however, upgrading the seat is a super easy beginners project and they will look amazing with a great new fabric. 
Height 73cm
Due to the shop being closed we are making products from our Instagram and Facebook available for direct purchase. This means we don't have full photos and details available for these products. However all products purchased online are fully returnable if not matching expectations. 
Pick ups and delivery by appointment (expect 1-2 weeks wait). We will gladly hold your item until the shop reopens.