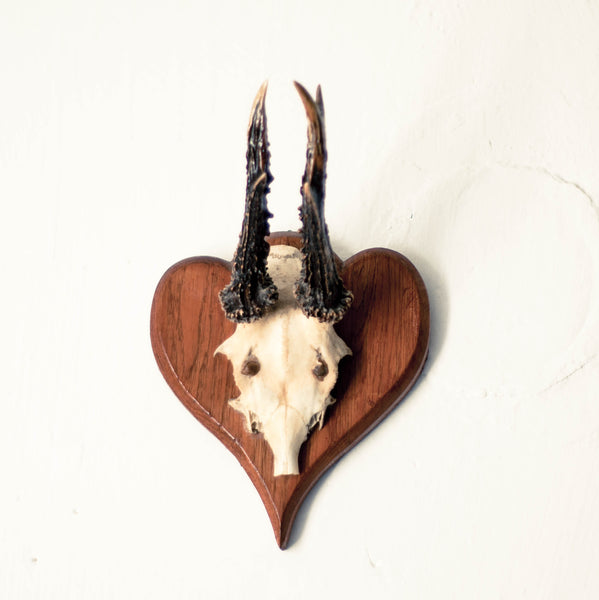 Vintage taxidermy wall mounted roe deer skull
Real taxidermy roe deer skull, wall mounted on a wooden board, small size. Estimated to date from the 1970's. French made.
Although we appreciate the beauty and weirdness of vintage taxidermy, we recognize that it will not be in everyone's taste. We believe vintage taxidermy lets us appreciate this disappearing art and its historical artifacts, honoring the animals harvested in the past without contributing to new animal deaths or affecting rare species. We take great care with our sourcing and only purchase genuine vintage specimens more than 25 years old.
Wooden board approximately 15 cm high and broad.
Dear skull approximately 20cm high and 8cm broad.